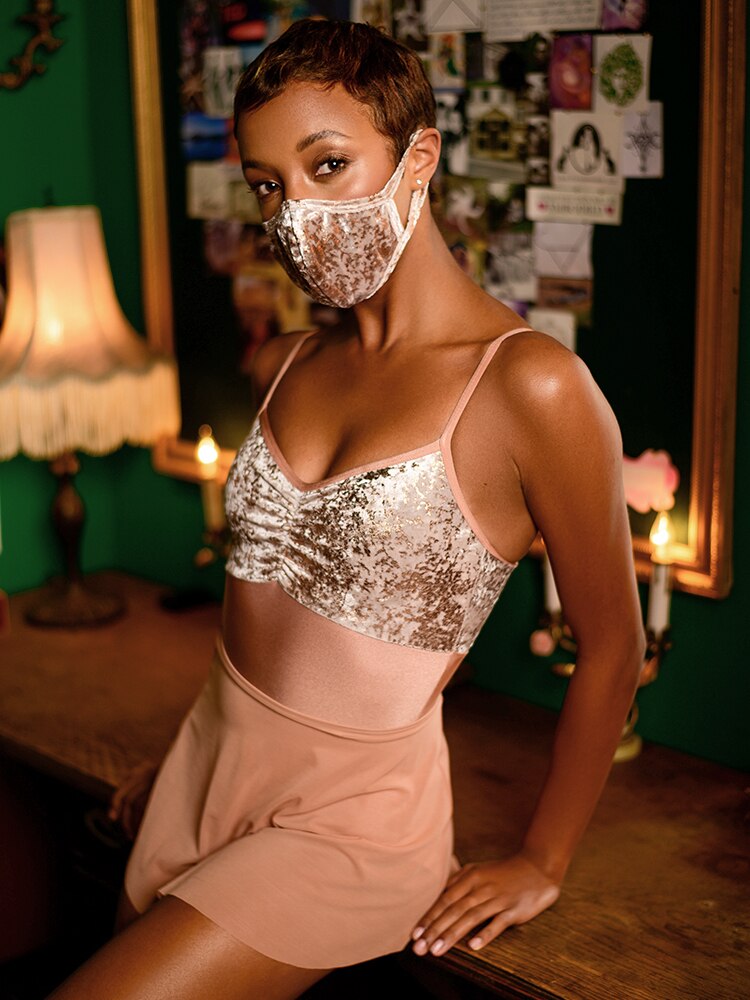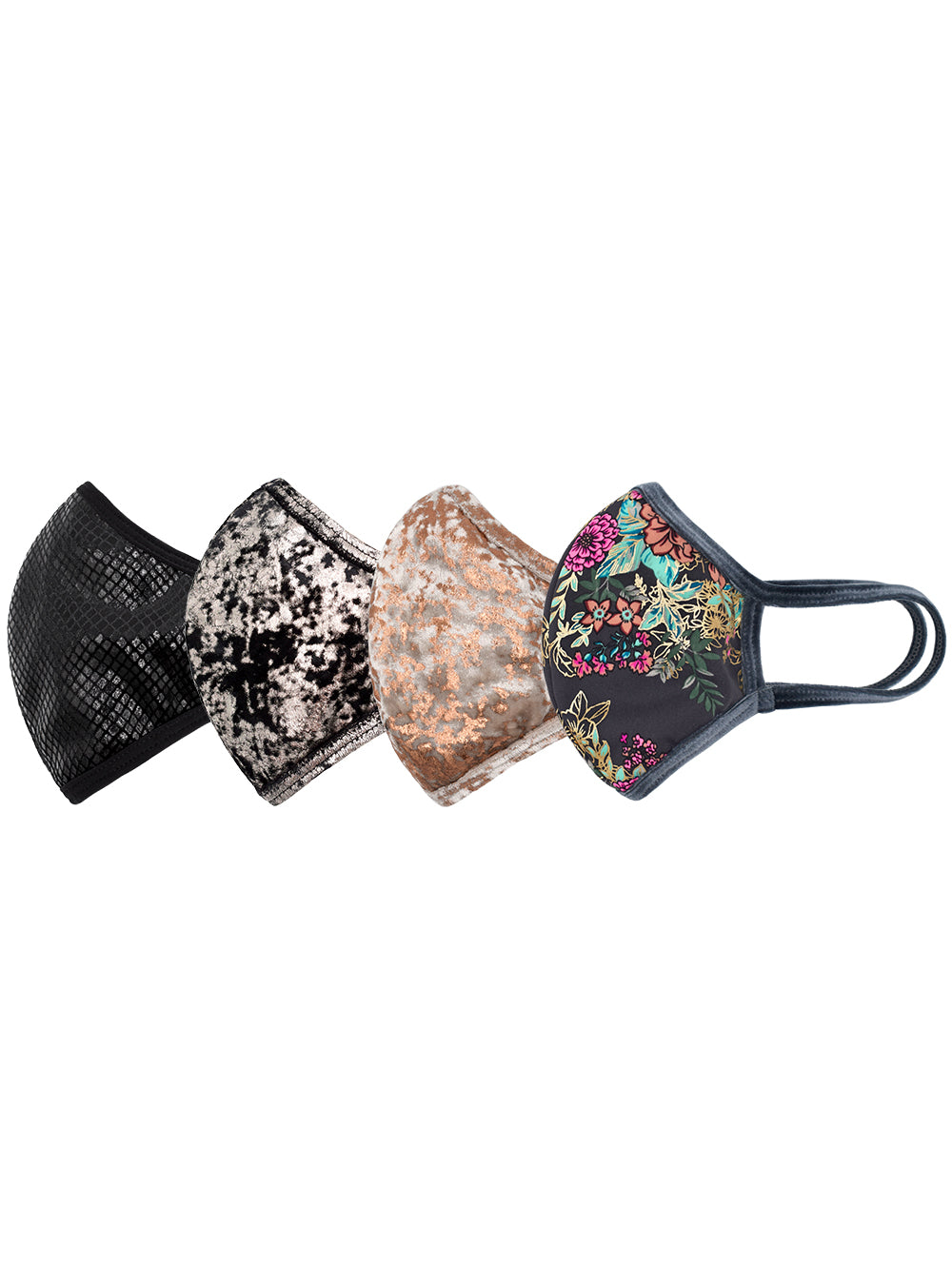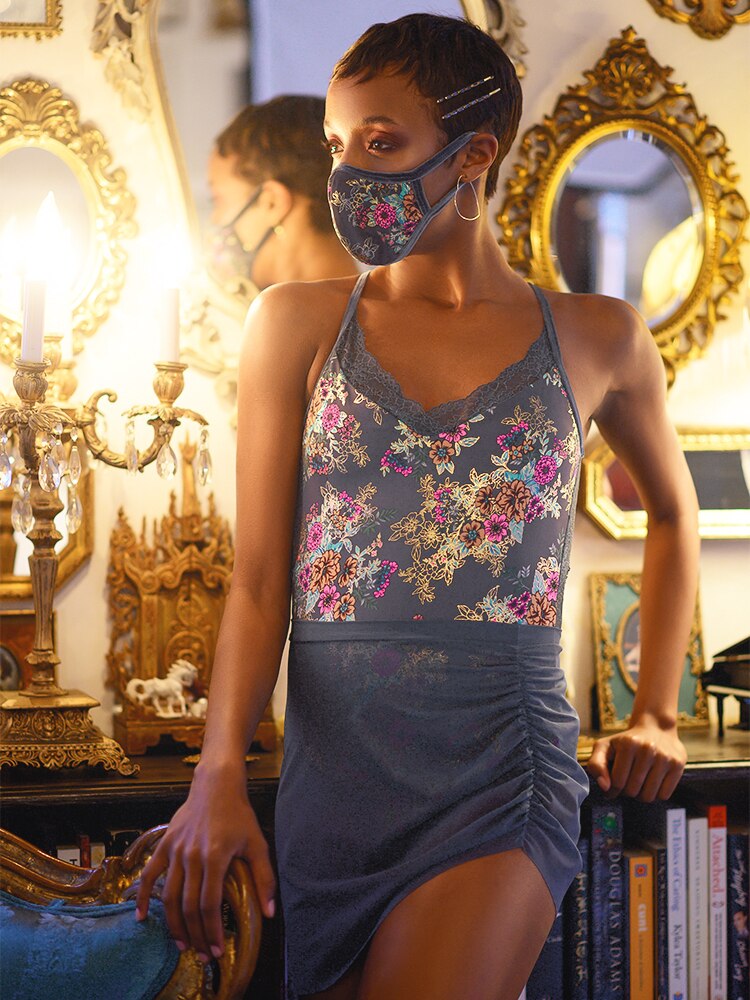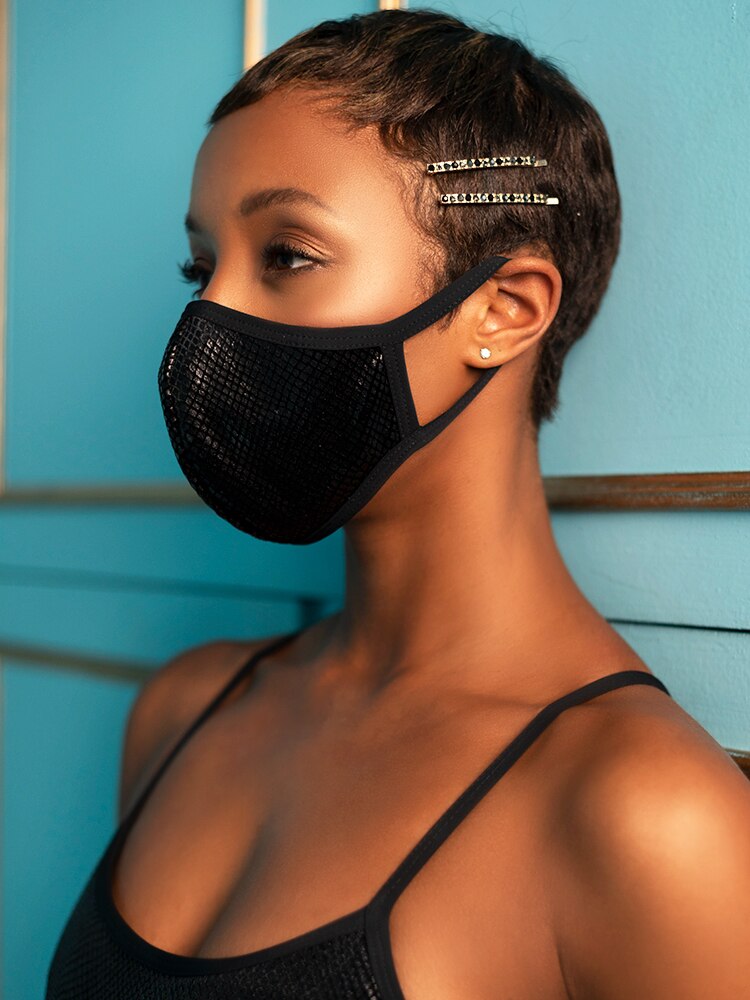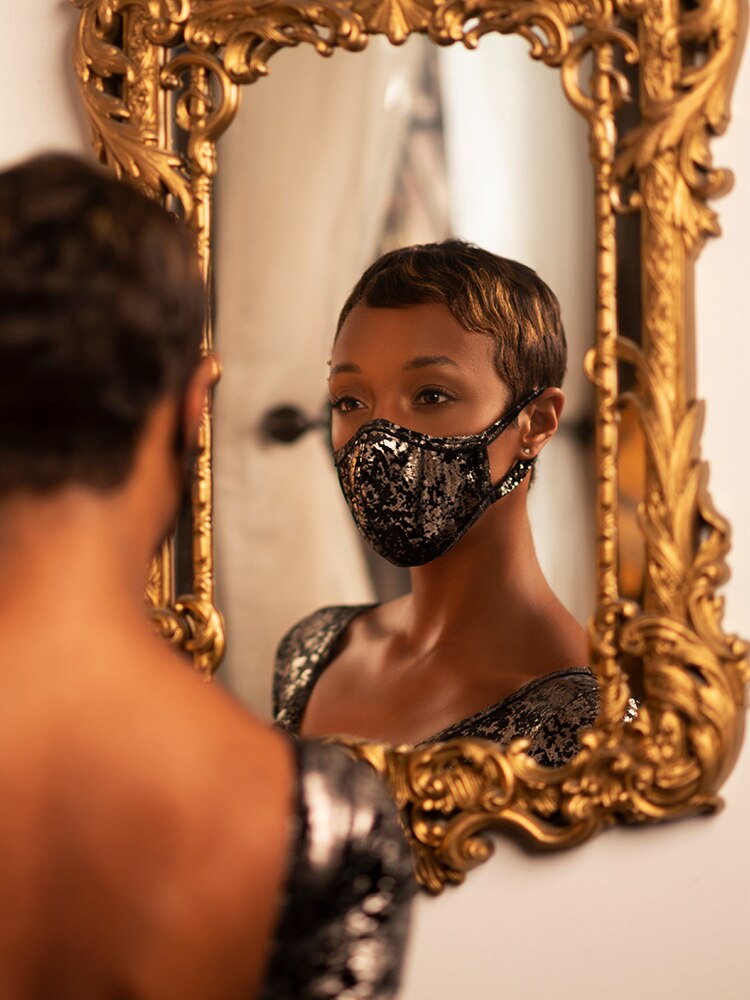 Description

Feel festive and elegant for the holidays in our new Gilded Collection masks! Match your favorite leotards from our newest collection. Our barrier masks are a lighter mask made with 2 layers of fabric. Optional matching comfort straps are also available. Whether in the studio or on the street, make sure your Elevé mask is always with you!
*Dance wear sold separately.
Styles available:
1. Black Snake Velvet Base with Black Matte Trim and Strap. Renae Black Snake Velvet sold separately.
2. Foiled Silver Velvet Base with matching Trim and Strap. Stella Foiled Silver sold separately.
3. Topaz Foiled Velvet Base with matching Trim and Strap. Marzia Foiled Topaz and Tulip Skirt Topaz Mesh sold separately.
4. Gilded Bouquet Base with Storm Velvet Trim and Strap. Alexis Gilded Bouquet sold separately.
*Size small fits most adult women's faces. Model is wearing size Small. Print placement may vary. Not all styles come in all sizes.
Some helpful tips:
Wash the mask before first use and between subsequent uses.

Machine wash cold or hand wash.

Thoroughly wash your hands before applying and removing.

Keep your mask in a clean, contained space when not in use.

The optional removable strap allows you to hang your mask around your neck when not in use.
Please note, while the purpose of this mask is to protect, it is not intended to be a direct substitute for N95 masks or other medical-grade PPE and is not FDA approved. It should not replace other recommended measures to stop the community spread of COVID-19. Per recommendations from the CDC, please continue to practice social distancing when possible, wash your hands regularly, and refrain from touching your face.
FINAL SALE - NO RETURNS OR EXCHANGES
Barrier Mask Fabric Content:
• Outer fabric: Nylon/Spandex
• Inner layer: Polyester/Spandex
Want a different fabric combination? Design your own custom Barrier Mask today!