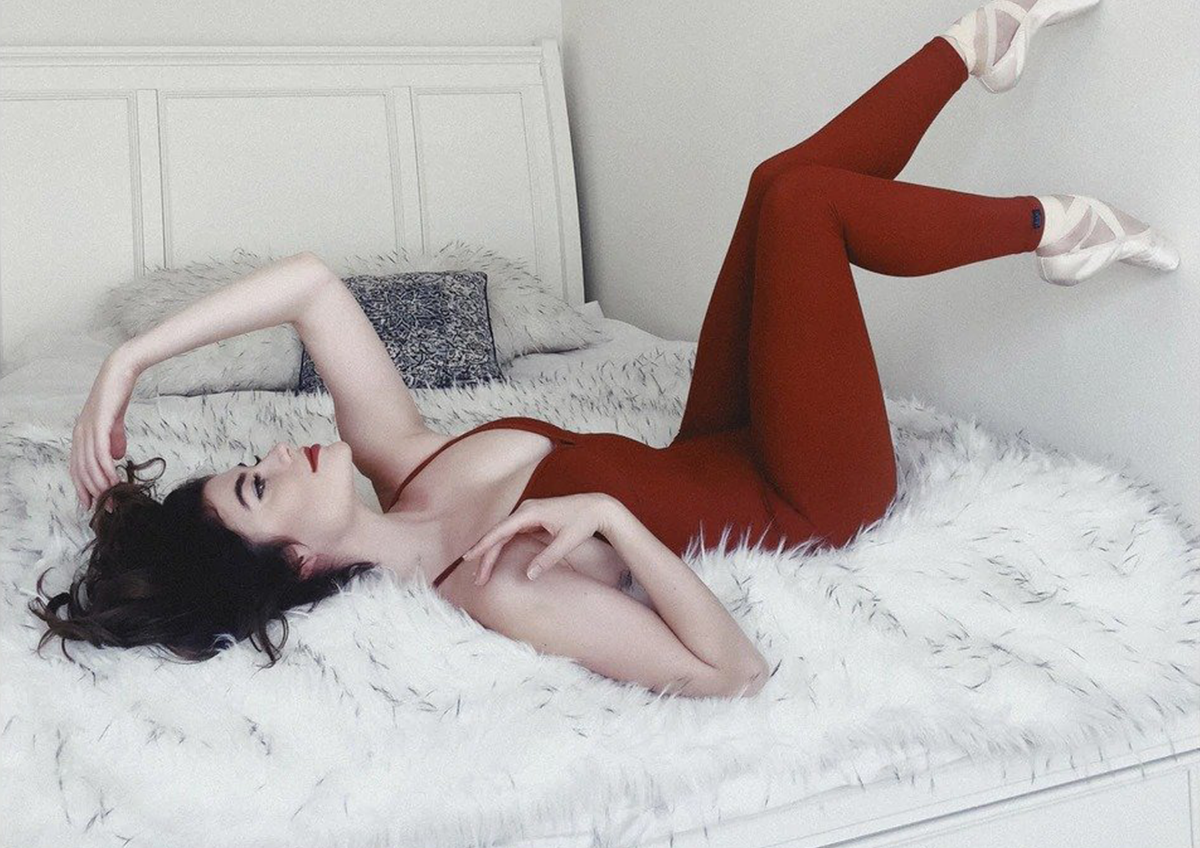 The Elevé Project: Brittany Cavaco
Posted on
Introducing our next muse
Brittany Cavaco. 
This glamorous ballerina travels the world, 
teaches pilates and has an adorable pet bunny. 
See what keeps her inspired during isolation. 
Q: What is keeping you inspired in isolation?
A: My passion for dance! When performances started being cancelled I began to panic and wonder how I could continue to stay motivated without knowing when I would be able to perform again. It was so scary knowing that many ballet companies will feel the effects of covid for years to come. I didn't want to let dancing on a stage or in a studio be the only way I could dance so I decided that I would dance every day of quarantine no matter where I am. It was also so amazing to see how the dance community world-wide responded to this pandemic. It has been so amazing taking ballet classes and exercise classes with companies and dancers from all around the world! I hope this experience has taught the dance world to be more creative in how we can perform and showcase dance to the world. 
Q: Have you learned anything new about yourself, or picked up a new hobby during Quarantine?
A: I have learned a lot about myself during this time! One big thing that I have learned is that you can always take something negative and make it a positive. I wish I was performing in London right now and dancing with English National Ballet like I was supposed to, but I was able to take this time to work on myself as a dancer. I have stretched a lot and worked on my extension and flexibility, I have worked on my strength and becoming more stable and taken time for my mental health!
During quarantine I have done a LOT of art and DIY Projects. I refurbished some furniture and a bike, made some art for my apartment, made dried flower resin textiles and I have started learning the guitar! 
Q: What has been your go to ballet/dance look for virtual classes?
A: It depends!! Some mornings when I am feeling really lazy a pair of bike shorts, a sports bra, trash bag pants and my hair in a pony tail is how I do class. However, lately I have been much more motivated and on a routine so I like to dress as if I'm in company class. I usually will climb into a leotard that is comfortable and makes me feel beautiful, grab a pair of cut off tights and a matching skirt and throw my hair up quickly.  
Q: What do you see yourself doing after you retire?
A: After I retire I either want to own my own pilates studio or work in art/interior design! Although, my dream is to be a travel/food blogger.
Q: Have any cross-training tips to stay strong while not having rehearsals all day or access to a proper gym/pilates or Ballet studio?
A: It has been hard cross training and keeping up the level of technique and physicality ballet needs while in quarantine. Especially when you can snack all day long! I make a schedule for myself at the beginning of each week which outlines live classes or YouTube videos I can follow! HITT Cardio workout classes are so challenging but so efficient! I also am lucky to have a reformer so I do a lot of pilates in my own home but I would suggest doing Blogilates!
Q: Where is the first place you'd like to travel when it's safe to do so again?
A: Oh wow, that's hard to narrow down! I would love to travel to Thailand. I had talked about planning a trip to Thailand in the fall and it's been on my mind endlessly during quarantine!
Q: Do you have a role model?
A: Yes, many!! Ruth Bader Ginsburg and Tama Rojo are the first two role models that come to mind!
Q: Do you have a favorite Elevé style?
A: Yes! One of my all-time favorite Eleve leotards is the Victoria Walkway of Delight RTW.
Available to US customers only at this time.
Reply STOP to cancel, HELP for help.
Msg&data rates may apply.
Terms & privacy: slkt.io/7Gtt
6 Msgs/Month.
Choosing a selection results in a full page refresh.
Press the space key then arrow keys to make a selection.