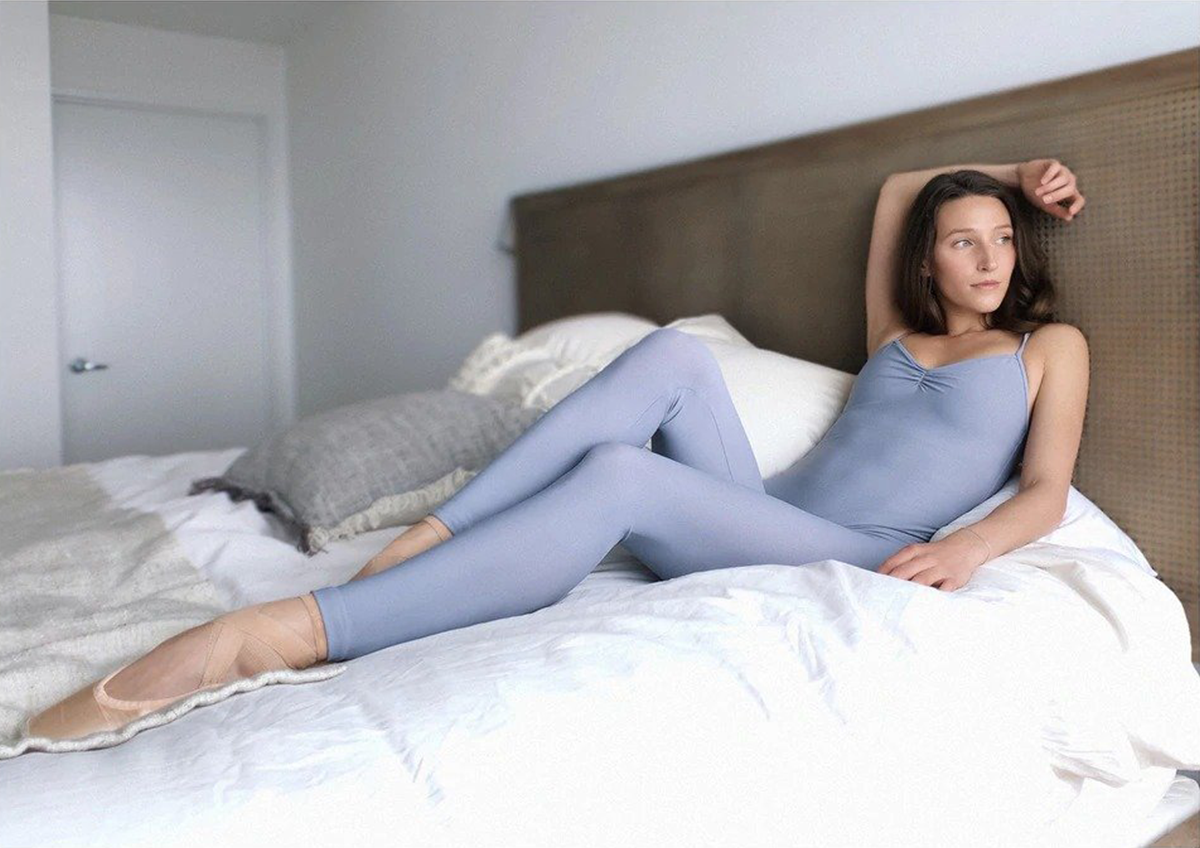 The Elevé Project: Devon Teuscher
Posted on
Our next muse is the exquisite
Devon Teuscher.
If you've been lucky enough to have seen her perform,
then you know what a graceful treasure she is.

Q: What is keeping you inspired in isolation?

A: I have been trying to focus my energy on my mental fortitude and well being. Over the last few years, I have been slowly working on my college degree, taking one or two classes a semester. This quarantine time has allowed me to focus more on my education. I am hoping to come out of this whole thing significantly closer to being a college graduate!

Q: Have you learned anything new about yourself, or picked up a new hobby during quarantine?

A: One of my favorite things to do during this quarantine has been spending quality time with my pup, Riley. He has always been such an easy, smart, and well behaved dog. I have been using this time to teach him new tricks!
Q: Have any cross-training tips to stay strong while not having rehearsals all day or access to a proper gym, Pilates, or ballet studio?
A: I think my biggest tip in this regard is not about a particular workout or exercise, but about acceptance. For me, it has been so important to recognize and accept that I am not going to feel as strong as I do when I am rehearsing and performing during this time. That is not to say that it isn't important to cross-train or take class, but be kind to yourself! You will get back in the studio and onstage eventually, and you will get back to peak performance shape in time.
Q: What has been your go-to ballet/dance look for virtual classes?
A: When ABT closed its doors a couple of months ago, I naively thought we would be back in a few weeks. At the time I was also recovering from an injury so I wasn't taking class yet. Because of both of these factors, I only grabbed about 4 leotards and 4 pairs of tights from my locker where I keep all my dance wear. Once I got the okay to start taking class again, I soon came to realize that I was not going to be getting any of my dance wear anytime soon. So for virtual classes, I have been wearing whatever workout clothes I have in my home and the 4 leotards I grabbed from my locker on that last day. Luckily I grabbed my favorite warm up sweat suit and have been wearing that to make class to feel a little more normal. I have yet to put pink tights on though. I am definitely going to wait until I get back in the studio for those!
Q: Where is the first place you'd like to travel to when it's safe to do so again?

A: The first place I want to travel to is California or Utah to visit my sisters. I usually spend a few weeks with them every summer. I am really hoping we will get that time together this year!

Q: Do you have a favorite Elevé style?

A: I love all of the Elevé unitard styles! Also, the fabric and materials feel so great on the body!

Choosing a selection results in a full page refresh.
Press the space key then arrow keys to make a selection.