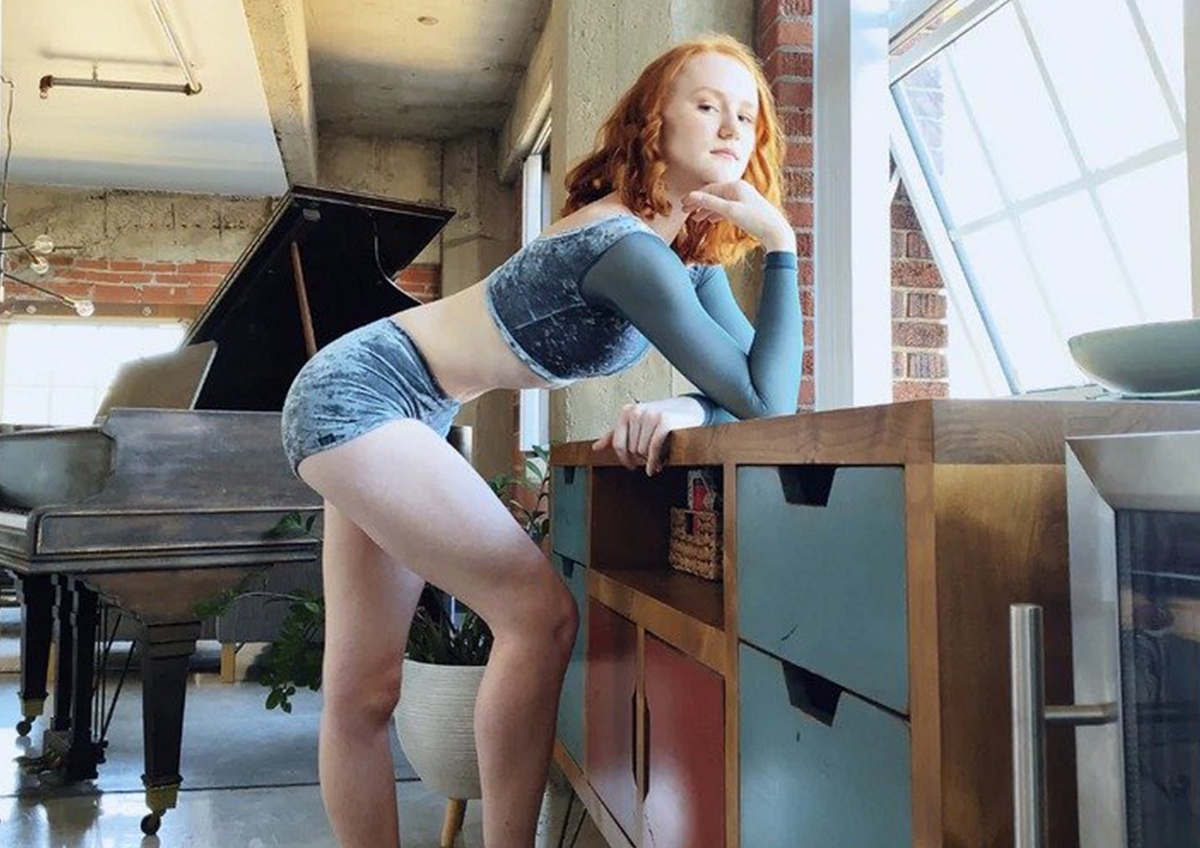 The Elevé Project: Hannah Zucht
Posted on
We've watched our next muse grow up here at 
Elevé and we can't be more proud of the 
wonderful dancer she has become. 
Meet the lovely 
Hannah Zucht. 
Join us as she shares what it's like to train 
at Canada's National Ballet School during 
COVID and what they're doing to 
safely get back into the studio. 
Q: You're in the professional division of Canada's National Ballet School, what has it been like returning to training during COVID-19? Are you required to wear face masks during classes and rehearsals? What does a normal training day look like?
A: It's been such an amazing experience returning to school and being back in such beautiful facilities. Things were strange at first and getting used to all of our new protocols: scanning our key card one by one, putting our stuff in plastic bags, and sitting in large circles socially distanced. Any time we are not dancing everyone wears face masks even when we are warming up before class. Then, when the teacher enters the room we take off our masks in our assigned barre spots and place them in a plastic baggie where they stay for the rest of the class. Our classes and schedule are well put together to make sure we get enough rest time but also back in shape quickly. This summer our mornings usually included one online zoom class where we either have Yoga, Conditioning, or Gaga depending on the day. Next, we eat lunch and get ready or our onsite classes. My roommate and I usually arrive at the studio around 1:15 which is the perfect amount of time to warm up and go over exercises before our 2:00 pm technique class. After an hour forty-five, we have a 30-minute break where we have a snack supplied by the school and then we move on to our hour pointe class with the same teacher as our technique class. Finally, we finish the day with modern class then head home to eat and then repeat Monday through Friday!
Q: How was it traveling back to Toronto after isolating with family in Kansas City until the borders reopened?
A: While the borders haven't fully reopened and are only open to people with a student or work visa, it was a very long and interesting process. We drove to the border and were asked why we were entering and if our school was opening. Then, after a gruelling hour, they finally accepted us into Canada where my mother and I isolated so that I could return to onsite classes in two weeks.
Q: How does the training differ from some of the schools you've attended here in the states? You spent many years training at Kansas City Ballet School, has it been hard to adjust to new teachers or to make new ballet friends in a new city?
A: The training is just so amazing here, you feel pushed and supported not only by your teachers but also by your peers. It's a loving community here at Canada's National Ballet School, and while Kansas City Ballet is also an incredible place, as soon as I came to NBS I felt welcomed by everyone and I'm so happy to have an opportunity to dance here. This will be my second year here I have fallen in love not only with my school but also this city. 
Q: For those whose ballet and dance schools have yet to reopen, do you have anything to say about your time spent stuck inside taking classes online & training at home? How did you stay inspired? Any cross-training tips?
A: I think the hardest thing was keeping a positive mindset during my time at home and knowing that things will get better, businesses will reopen, you can make it through this. It's a new normal we have to adjust to and it's a learning experience for everyone!
Q: Have you learned anything about yourself during this unprecedented time in the ballet world and the world at large?
A: Whenever someone asks me, What are your hobbies or what do you do? I always respond with, "I'm a dancer." I have been dancing since I've been able to stand on two feet. During this time I often found myself wondering if I'm just a dancer, is this it? Because ballet is so rigorous and intense I sometimes forget I'm only 17 and I still have a whole life ahead of me. I have time to make my dreams come true. In ballet, I tend to focus on these dreams but instead of thinking that I'm moving towards these goals, I think that I am not enough and I can't complete or make these dreams happen. I often think of all the sacrifices my family and I have made to make my dreams come true: leaving public school and switching to online, never seeing any of my old friends, and more. Ballet dancers are such perfectionists and that's our whole career, working towards this imaginary world where we are all perfect. I think during my time of working from home, I've taken time to know it's okay to make mistakes and to accept them for what they are. They happen, all the time. I've learned to be more forgiving of myself and allow myself to grow as a person and as a dancer.
Q: Do you have a role model?
A: I would say there are many professionals that I see as role models but right now the students in my class this year are what inspire me most. Everyone is so dedicated and works so hard. It's so amazing to be pushed by your peers to improve. Everyone having the same energy in class and all working incredibly hard is just such a wonderful thing to see. Even when we are all tired and out of energy we keep each other going and motivated.
Q: Do you have a dream ballet/production to dance in or a favorite role you have preformed?
A: It's so hard to pick because there are so many beautiful pieces that I have seen and also have yet to experience. For the moment, I would say my two dream roles are dancing in the production of Rite of Spring and Don Quixote. They are both such powerful pieces and are so stunning.
And finally,
Q: Do you have a favorite Elevé Style? If so, which one?
A: One leotard is very hard to choose with such a large selection. I think I would pick the Sophia. It's especially cute with cap sleeves but also really elegant and makes you feel beautiful even on a day when you don't feel your best.
Available to US customers only at this time.
Reply STOP to cancel, HELP for help.
Msg&data rates may apply.
Terms & privacy: slkt.io/7Gtt
6 Msgs/Month.
Choosing a selection results in a full page refresh.
Press the space key then arrow keys to make a selection.