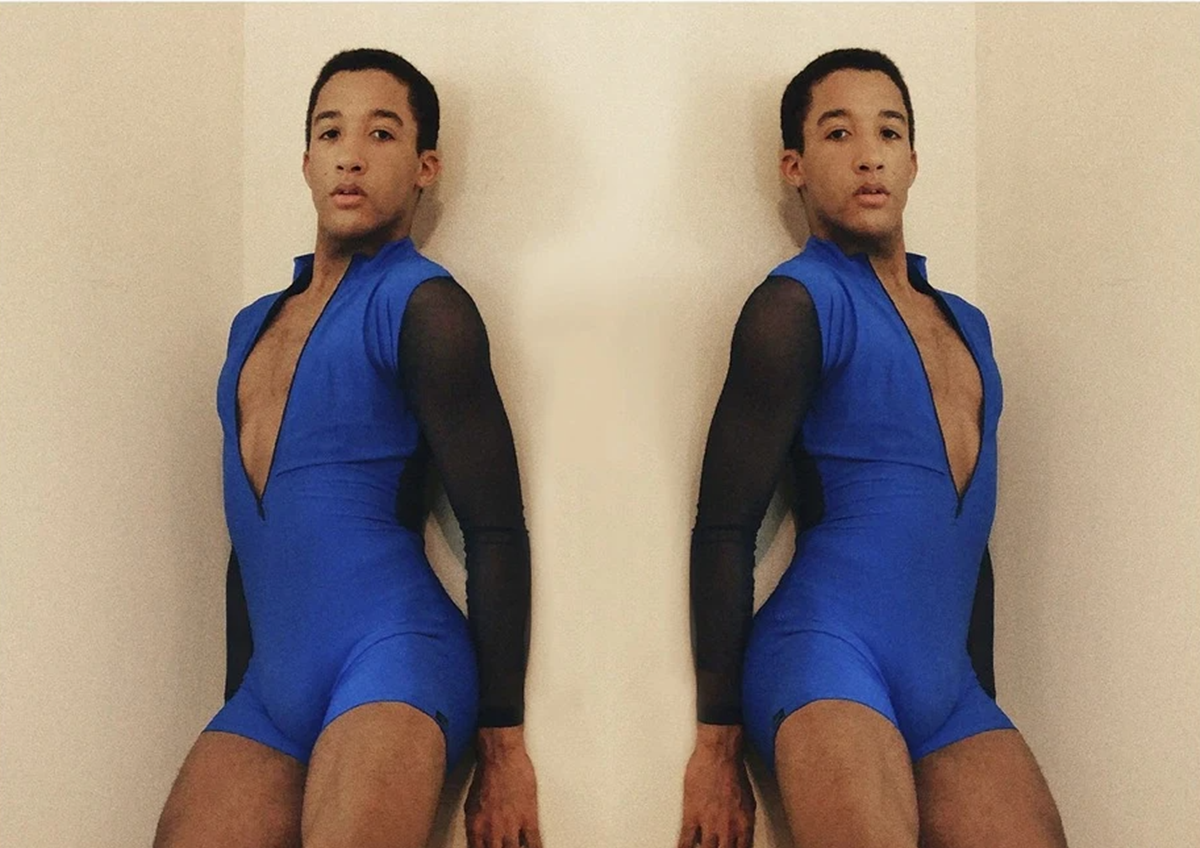 The Elevé Project: Harper Watters
Posted on
Our next muse is 
Harper Watters.
Whether he is inspiring us to make change
within our communities or educating
us on acceptance,
this empowering young man
has found his voice.

Let's start out on a light note

Q: We are super fans of your Instagram page. What keeps you inspired during Isolation?

A: TikTok, Rupauls Drag Race, and the endless creativity and resourcefulness I'm seeing from the Dance Community in continuing to share dance with the world.

Q: Have you learned anything new about yourself, or picked up a new hobby during Quarantine?

A: I don't think I realized how much dance determined my daily routine. Whatever performance, or role, or rehearsal I had that day or coming up, effected how I would eat, sleep, and just go about my life. When that was taken away, I really had to find new ways of bringing motivation into my dancing. A new hobby would be Tiktok, I'm obsessed.

Q: Have any cross-training tips to stay STRONG while not having rehearsals all day or access to a proper gym, Pilates or Ballet studio?

A: I never really implemented HIIT programs, high intensity interval training, into my workouts while I was dancing, but they've been incredible in maintaining my stamina and keeping my muscles firing. It's interesting how I have the conditioning to do an hour and a half class, but one round of a HIIT program I'm reaching for my water bottle and wanting to head right back to the couch. I definitely want to continue them when we return and see what effect it has on my dancing.
Q: Where's the first place you'd like to Travel to when it's safe to do so again?

A: I miss my family in New Hampshire, and through my work outside of ballet I've made incredible friends in LA and NYC that I just want to squeeze and go out on the town with. But this time has also made me really want to travel places I've had on my bucket list. You never know what the future holds, so I'd want to take advantage of the time I have when this is over to go to places like Greece. Houston Ballet was supposed to go on tour to Spain this summer which was a dream of mine for a long time so definitely there as well.
Q: We can't help but ask, do you have a favorite Elevé style? If so, which one?

A: I'd say all of them! I actually didn't own one so when I was approached to be a part of this project and saw the line I instantly wanted to participate because I was so in love with the pieces. As a guy, we never have the option for mesh, and as someone who likes to push the boundaries I was so pleased to see styles that incorporated that into the look. Watch out ladies, you're going to have some competition when we get back to work!

Q. On a more serious note, during this time of unrest in our country, what words or advice do you have for those trying to understand?

A. I'm really trying to gather my own thoughts, and navigate my own words, so I don't know if I'm in a position to offer advice or uplift others, because the unfortunate reality
is I'm struggling to do it for myself.

Being uncomfortable to say something political or being scared of the reaction is human, but by not saying anything or not taking any action right now, all that does is highlight that you can live in a world and thrive, without saying #BlackLivesMatter, and that is the definition of privilege. I want people to know I come from a place of privileged thought too. I was adopted to white parents, grew up in an affluent neighborhood, I'm a product of scholarship and institution, so I'm having to reevaluate and navigate my thoughts as well. I have made mistakes and will continue to make mistakes in crafting my words and thoughts. I'm uncomfortable and I'm uncertain, but as activists, our biggest call to action is to continue learning which is exactly what I'm doing and encouraging you all to do to. Spread love, support your black friends, and just like for a performance, push yourself to be the best you can possibly be.
Q. You have a voice in the LGBTQ+ community. Are you doing anything special for Pride? What can others do to show their support?

A. Pride is so much about visibility. Strength in numbers. Getting everybody into a rainbow formation. The current situation we're in is forcing us all to have to rethink and regroup our efforts but our community is no stranger to overcoming obstacles. We're known for continuing the fight and doing it fabulously. So this Pride, I'm participating in podcasts, IG Lives, teaching virtual dance classes, probably wearing a wig, and incredible collaborations like this! Anything that is going to celebrate and increase the visibility of my community.

I encourage people to engage in any virtual content they come across this Pride but I also encourage people to try and find ways to celebrate the LGBTQ+ people in their lives. Share a book, dance to a song, make a recipe. Whether you know them personally or not, any way to uplift and support the work of someone living the LGBTQ+ experience, you are taking part in activism and helping to achieve our goals of equality and inclusivity.
Choosing a selection results in a full page refresh.
Press the space key then arrow keys to make a selection.