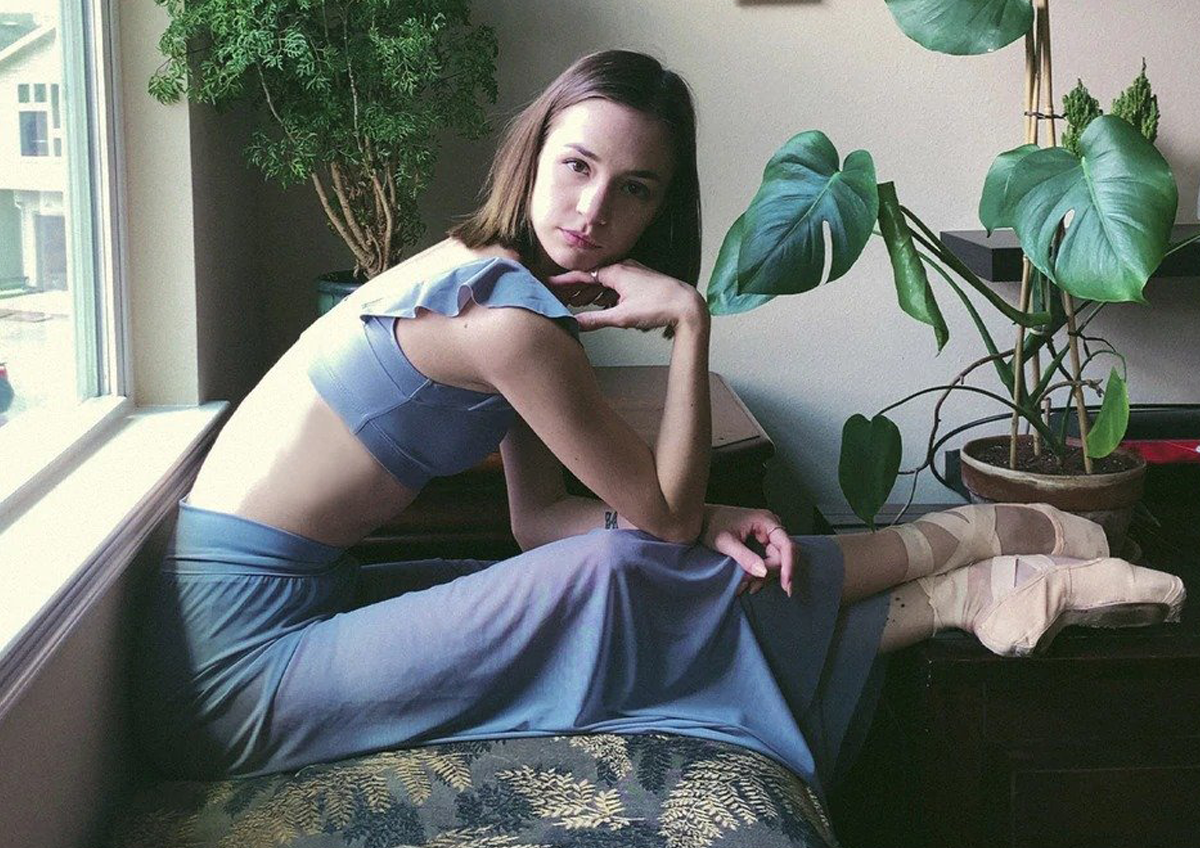 The Elevé Project: Mackenzie Richter
Posted on
Introducing the absolutely beautiful
Mackenzie Richter.
Join us as we talk art, inspiration,
hobbies, and dream roles.

Q: What has kept you inspired during isolation?

A: Creators have had more time to slow down and focus on their imagination during this time and it pushes me to do the same. I've always been incredibly inspired by high fashion photography. I love the quirky shapes that people make, and dance has always been my way to relate to that. On another note, it's really special to see the arts community adapt to this crisis. The work created during this time will represent a certain feeling that will connect us to the whole world. A mutual feeling that you can't describe with words. We've all been through a tragedy together. 
Q: Did you learn anything new about yourself or pick up a new hobby during quarantine?
A: It's not really a new hobby, but I love painting. I haven't had time to really paint much while we were working. I think the last time was when I was stuck inside during hurricane Harvey, almost 3 years ago. Painting is very soothing to me, it's a great way for me to clear my head if I start thinking too much.
Q: Have any cross training tips to stay strong?

A: Honestly I could use some advice on this myself. Take things day by day. Do what you can. Try to find something you enjoy doing. I like to focus on core work because that will be the most important thing when we get back in the studio. It will give you the support you need to build yourself back up.
Q: Do you have a favorite place you've toured and where's the first place you'd like to travel when it's safe to do so again?

A: It wasn't with Houston Ballet, but I did a guesting performance in Tokyo, Japan. I didn't want to leave. I'd love to go to Hawaii. I had planned to go this summer with my boyfriend, but we had to cancel, so that will definitely be first on my agenda.
Q: Do you have a dream ballet or production to dance in and favorite ballet/role you have performed?

A: My dream role would be Gamzatti in La Bayadere. My favorite role I've performed is Aurora.

Q: What's your favorite Elevé style?

A: VINZANT. It's so flattering. It's perfect for any movement type and partnering as well. My favorite Vinzant leotard that I own is currently trapped in my dressing room spot at Houston Ballet.I miss her!!

Choosing a selection results in a full page refresh.
Press the space key then arrow keys to make a selection.