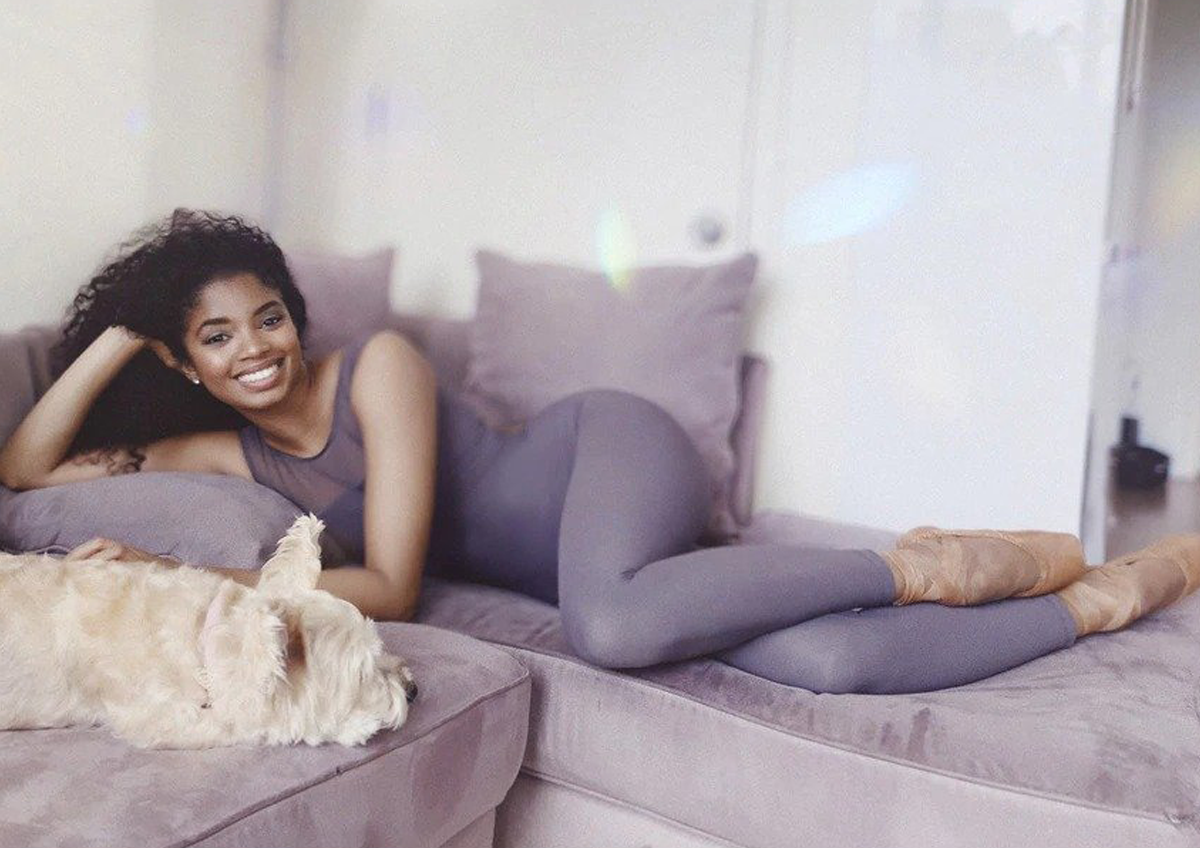 The Elevé Project: Nardia Boodoo
Posted on

Up next we introduce you to the beautiful

Nardia Boodoo.
This year has brought on a lot of tough topics and she was kind enough to share with us what inspires her, how she's staying in shape, and the impact she faces being a dancer of color.

Q: What's keeping you inspired in isolation?

A: When The Washington Ballet paused for the start of quarantine, I was stricken with anxiety. The thought of not being able to continue my art and staying inside was so foreign. Many thoughts and questions popped into my head, including "How will I be able to keep in shape?" I decided to use isolation as a tool rather than a punishment. This is my opportunity to strengthen my weaknesses and to explore my range in other talents. Realizing my limitless potential is profound and inspiring.

Q: What has been your go-to ballet/dance look for virtual class?

A: My motto is "My house, My rules." Luckily, I have a really great collection of leotards. I tend to wear a colorful leo and shorts. I have thick, long, curly hair that I like to put in a loose bun or a loose ponytail. I'm not the type to regularly wear makeup during rehearsals or class, so now that I'm at home, I'm giving my skin a break. Sometimes I'll wear socks instead of ballet slippers because I feel like I use my feet a lot more in them. If I am going into class from a workout, I like to wear leggings and a sports bra. I like feeling beautiful and centered in class. If I feel and look good, I dance better.
Q: Have you learned anything new about yourself, or picked up a new hobby during quarantine?

A: I started to meditate for 30 mins every morning. Afterwards, I write in my reflections journal. If some thoughts come to mind while I meditate I use my journal to explore those ideas. I've also taken up biking. When I was younger, I loved my bike and would explore my neighborhood. Now that I don't have access to a gym, biking is my cardio. It's hard yet so fun! I am also a great cook! My father is a professional chef. I grew up sitting at our kitchen counter watching him cook. Now that I have time, I have been cooking up a storm and even trying baking.
Q: Have any cross-training tips to stay strong while not having rehearsals all day or access to a proper gym, pilates, or ballet studio?

A: About 3 years ago I got injured. A part of my recovery included Scolio-Pilates. I have a mild case of it. I have weekly Zoom privates with my instructor as well as weekly mat classes that are created for dancers with Scoliosis. I take a weekly floor barre. I do 30 minute HIIT bodyweight classes from Youtube and biking.

Q: We recognize the death of George Floyd and its impact on this country. Please share with us your thoughts and help us to understand its impact on you as a dancer of color.

A: Yes, As a dancer of color I recognize that I carry a responsibility that is oftentimes bigger than myself. There is a lot going on, and none of it is new. What I can speak to is that this struggle does not just belong to me. It's everyone's struggle. Our country is long overdue for reform. Racism is so ugly and disheartening. I wish I could stop feeling this way. I wish I could be seen as a wonderful dancer instead of a dancer of color. I wish I was not viewed as a threat. I wish that I wasn't followed in stores, and I also wish they would stop killing Black people for being Black. I am thankful to be supported by my ballet company and companies like Elevé. I don't have the answer but we need support. We need allies to support us and help to stop these injustices from happening. Silence is indeed violence and tolerating racism is racism. I think we all need to educate ourselves and have conversations with our friends of color. We need to ask ourselves what we need to do to help create a more harmonious world.
If you would like to help, Nardia suggests donating to:
THE GEORGE FLOYD MEMORIAL FUND
&
BLACK LIVES MATTER
Choosing a selection results in a full page refresh.
Press the space key then arrow keys to make a selection.