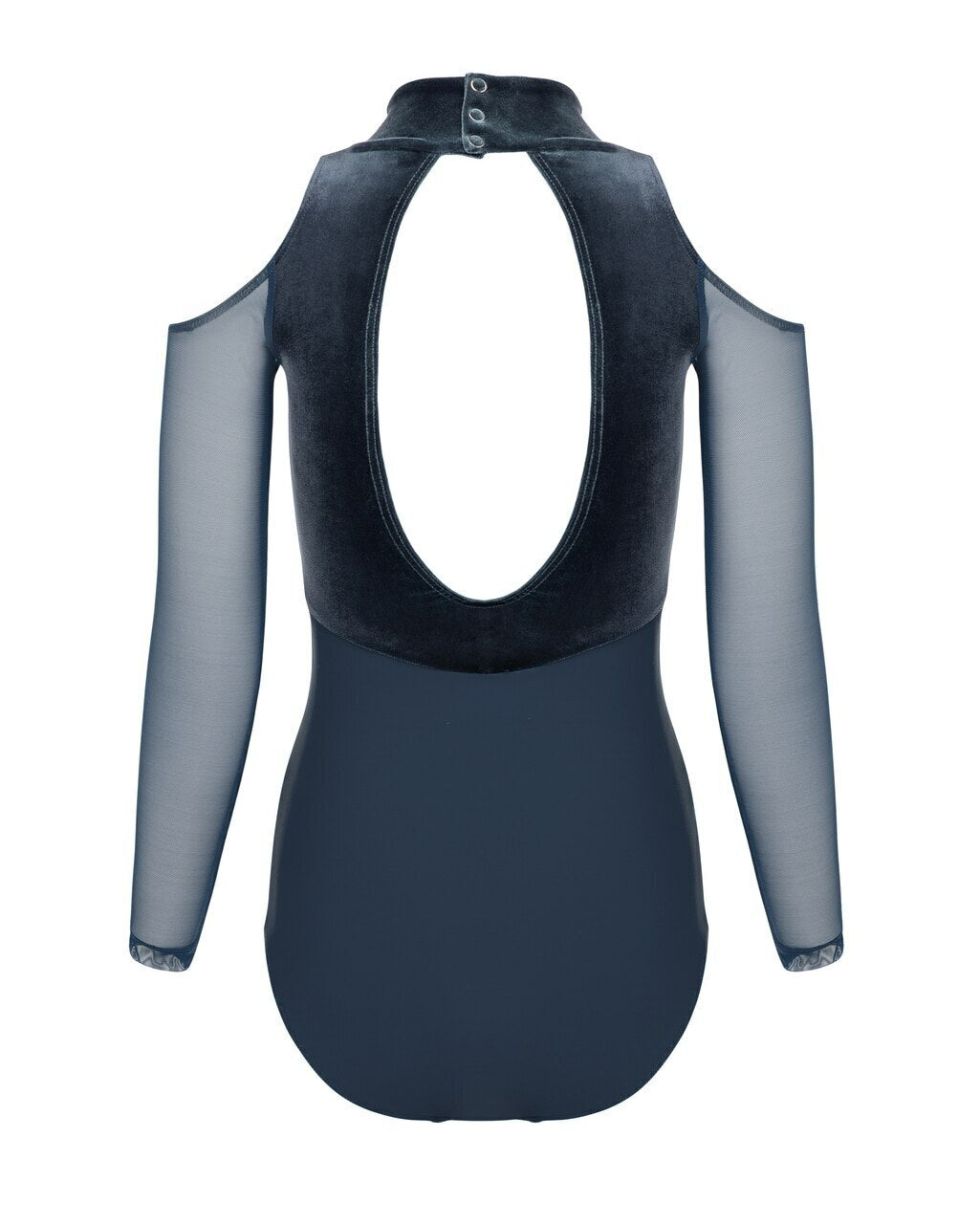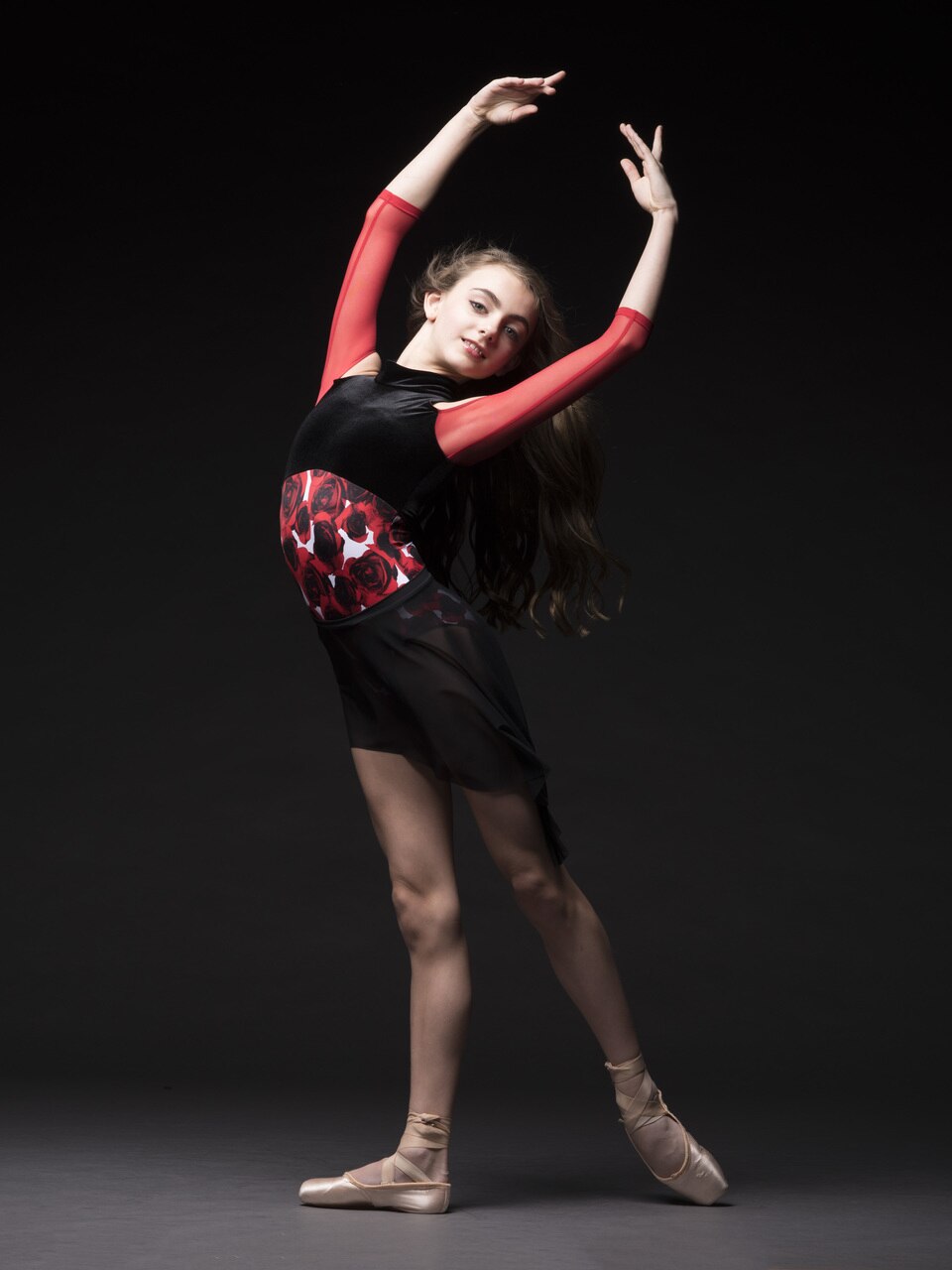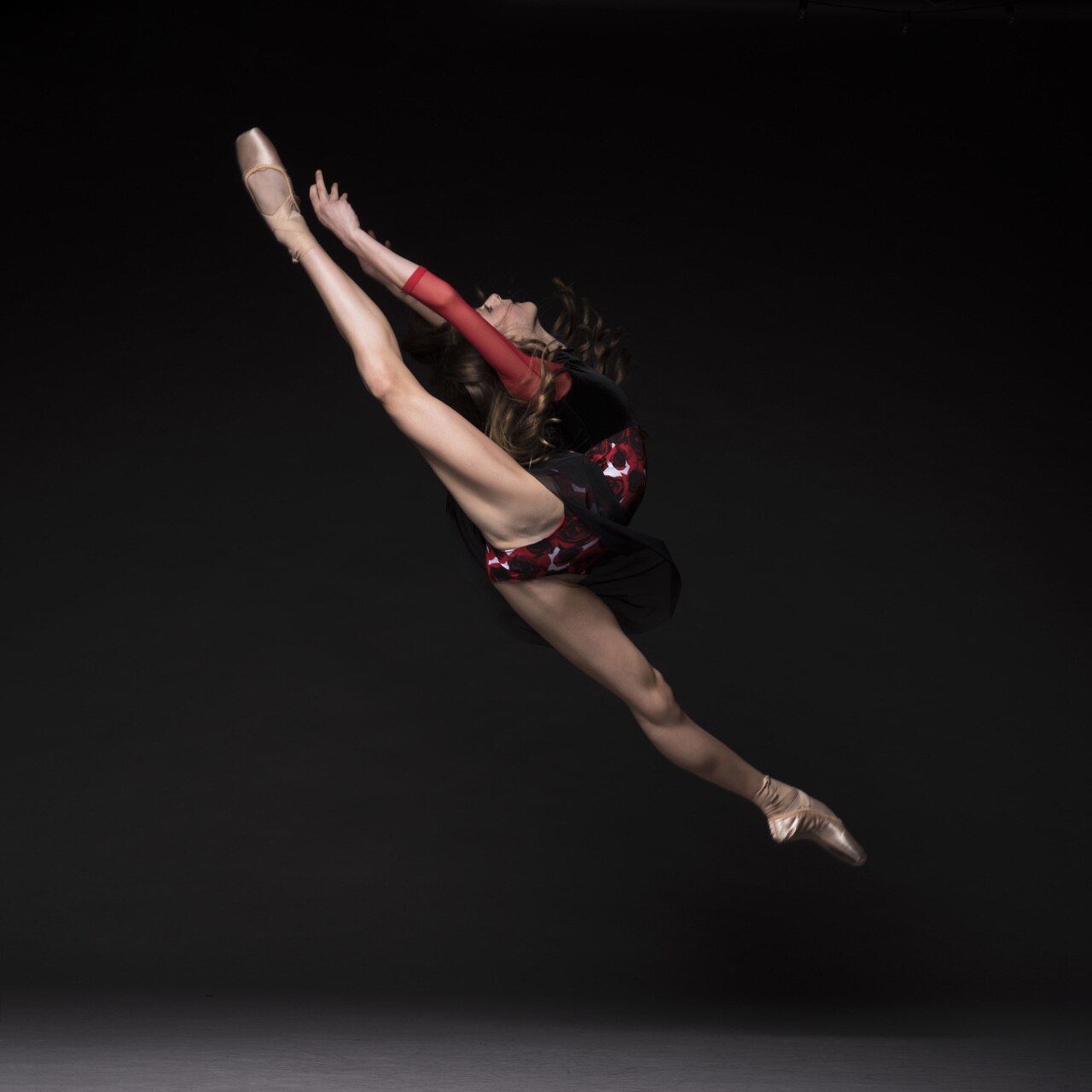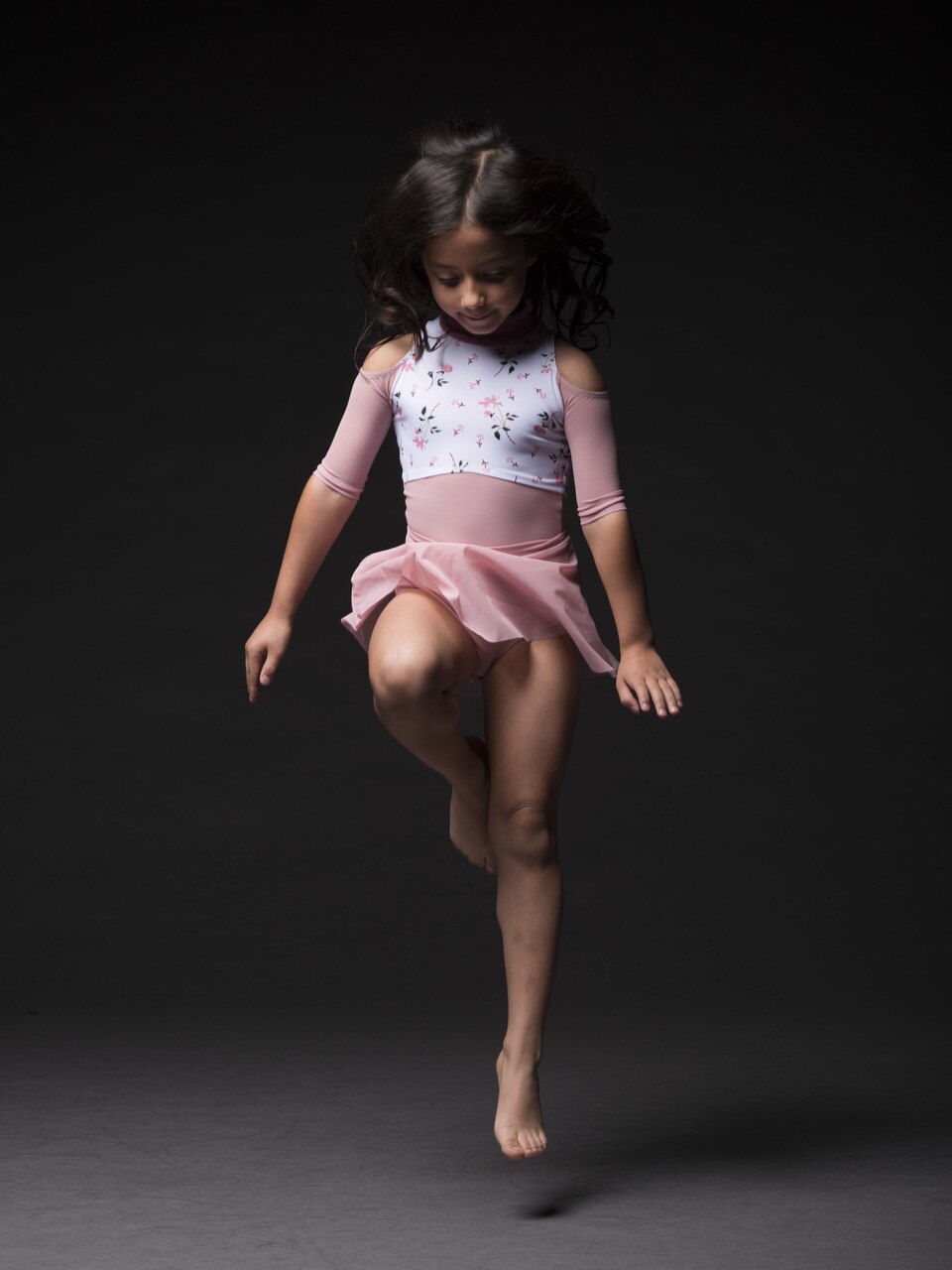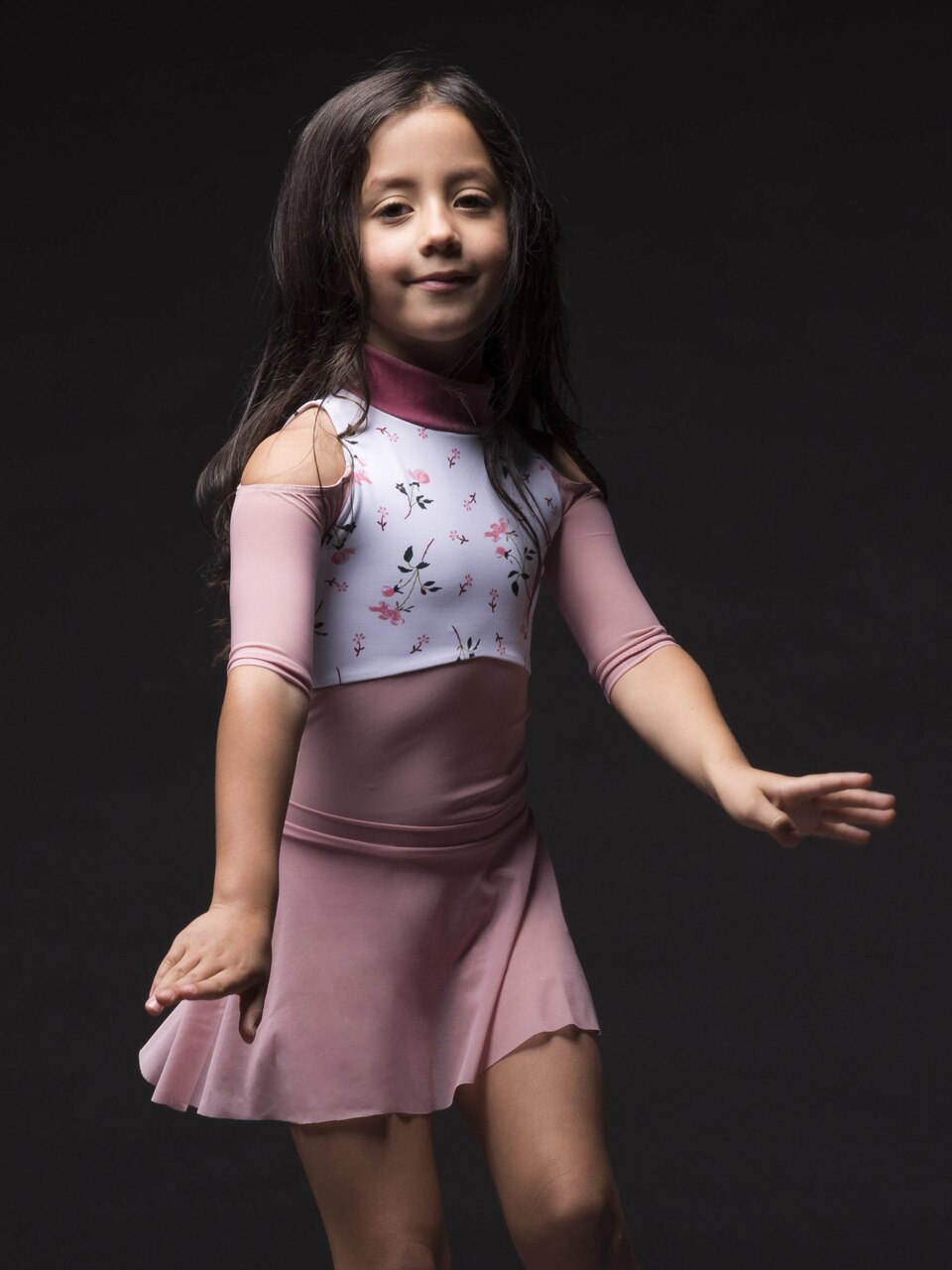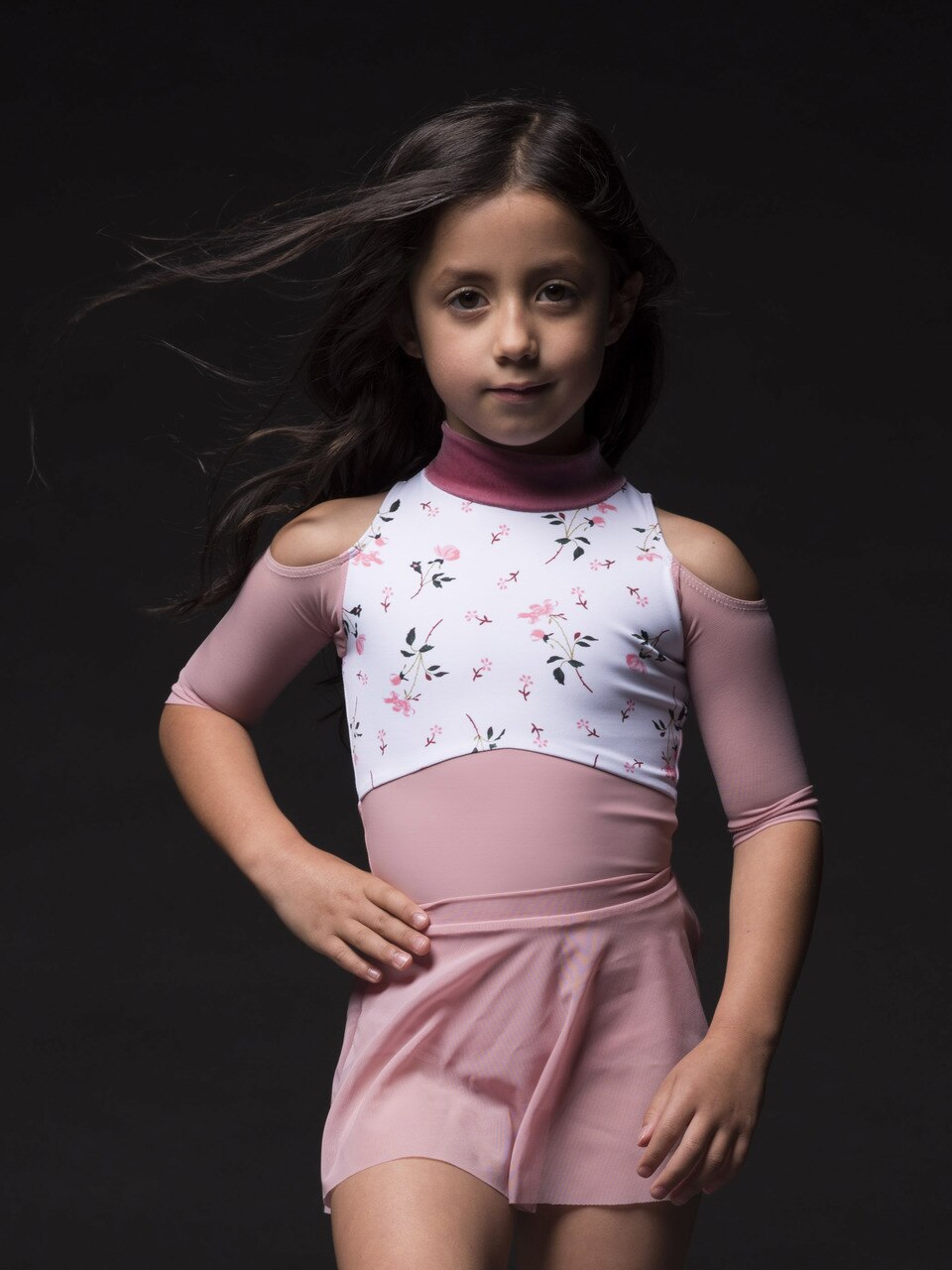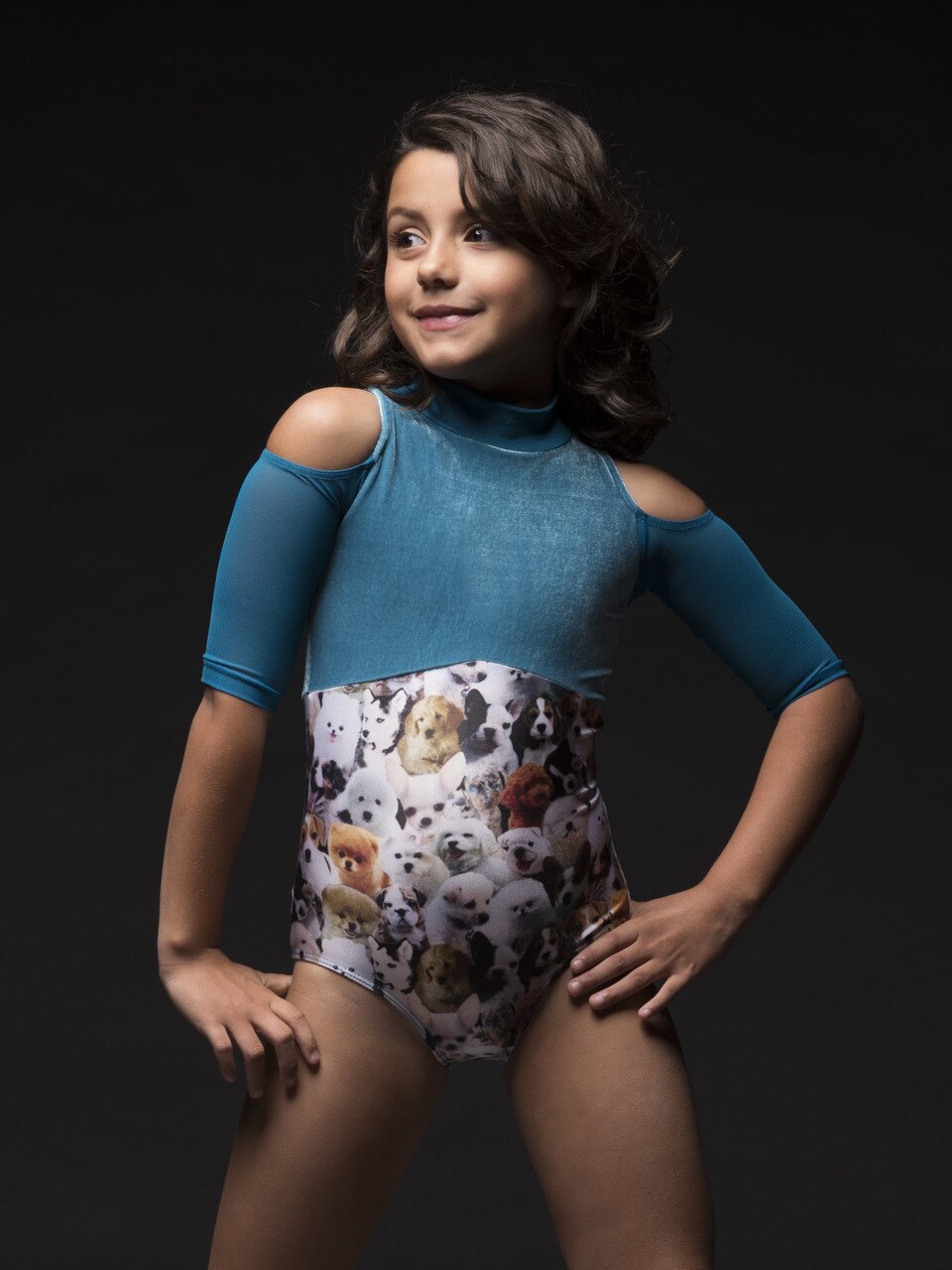 Description

Inspired by fashion trends, we created the Jessica with cold shoulder sleeves. Cute and functional, there is no reason style has to stay out of the studio. Now updated with a keyhole back design to keep you stylish and cool.
Looking for adult sizes? Shop here!
All custom dance wear is made to order with a production time of 6-8 weeks before shipping. Production time during the Holiday Season may extend to 10 weeks. Custom items are unavailable for returns or exchanges.
*Skirts sold separately. Top Front Underlay will only be applied when a mesh or lace fabric is selected for the Top Front Overlay.
Size Chart

Model Info

Sample is wearing S-36.1 Storm Matte Base with VEL-36.1 Storm Velvet Top Front and Collar with M-36.1 Storm Mesh To The Wrist Sleeves.
Model 1 is wearing P-391 Pop Art Rose Base with VEL-59 Black Velvet Top Front, Top Back, and Collar with M-19 Red Mesh Below Elbow Sleeves. Steal our Model's look with the Asymmetrical Short Skirt Kids in M-59 Black Mesh.
Model 2 is wearing

Jessica Kids Prima RTW

in S-8.5 Rose Matte Base, P-406 Prima Top Front and Back with VEL-8.5 Rose Velvet Collar and M-8.5 Rose Mesh Above Elbow Sleeves. Flare Skirt Kids in M-8.5 Rose Mesh sold separately.

Model 3 is wearing P-339.5 Sir Barks A Lot Base with VEL-40.1 Caribbean Velvet Top Front and Back with S-40 Mallard Shiny Collar and M-40 Mallard Mesh Above Elbow Sleeves.
Material & Care